Nine out of the twelve collections offered by the brand feature Amarr steel garage doors
This metal is widely used because of its great strength and durability. It can easily be protected from rust and corrosion. The panels simply have to be painted or coated with another type of protective finish. As long as this is done annually, a steel door can remain in perfect condition for decades.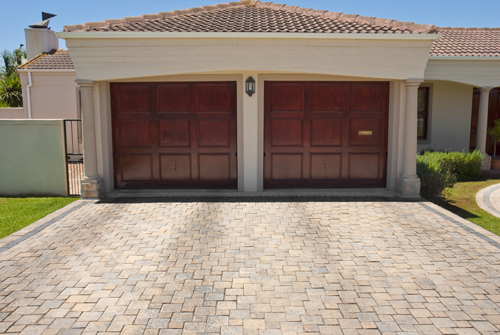 In the brand's collections, there are models made of heavy-duty steel and ones made of steel with standard gauge. In general, the thicket the metal the stronger it is. Additionally, the units made of heavy-duty steel have higher R-value, all other things being equal.
There are three door structure options to choose from. The first one has panels made of a single layer of steel. The two-layer structure has a layer of steel and a layer of polystyrene, which comes with vinyl backing for protection. The triple structure has two layers of steel with insulating material between them. It offers the highest R-values of all three options. There are two insulating materials to choose from with this structure - polystyrene and polyurethane. The first one is in panel form while the latter is foam, which is sprayed to fill the gap between the metal layers fully. In addition to having higher thermal resistance this material is resistant to water and mold damage.
The Amarr steel garage doors come in two distinct styles. The models of the Classica, Carriage Court, Hillcrest, Oak Summit and Designer's Choice collections come in carriage house style. Those in the Olympus, Lincoln, Stratford and Heritage collections have traditional style. There is a choice between raised, flush and ribbed panels.